With fall on the horizon, it is time to think about your company's sales compensation plans for 2021. This will likely prove to be a more challenging prospect than past years due to the historical events of 2020.
Indeed, the Conference Board has estimated that Gross Domestic Product will contract by 7% for the full year 2020. And according to the WorldatWork's 2020 Sales Compensation Programs & Practices Report, only 30% of participating businesses say that half of their organization's sales teams will hit quota in 2020.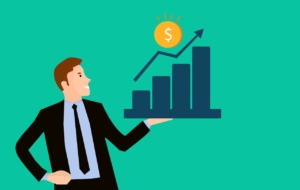 Most of us recognize that the nation's economic woes will not go away easily or quickly and that we are living with a much higher degree of uncertainty and risk. In this environment, your sales compensation planning requires thoughtful consideration to motivate and retain your top salespeople. Here are several important steps you can take:
1) Establish a Sales Incentive Design Team
Include representatives from sales management, marketing, finance, and human resources. All members have significant interests in a successful sales organization. Sales management is, of course, responsible for implementing the program and reporting back on what they learn in the field. Marketing brings the linkage between corporate strategy and sales strategy.
Finance is concerned about the cost of sales compensation and return on investment, calculating as a percentage of revenue over time. The finance department also will evaluate the numbers of sales personnel related to quota attainment. Human resources will contribute to the design of the plans reward system so that the sales positions are motivated. They will also want to match hiring with role requirements.
2) Align Sales Incentives with the Company's Business Strategy
Your sales compensation plan does not exist in a vacuum. It needs to be closely aligned with an organization's business and marketing strategies and goals. Also, the plan must address both internal and external forces impacting the sales job and selling practices.
3) Calibrate the Plans to the Various Sales Roles
A common practice for many companies is to set the same percentage of base salary as the target performance for all jobs involved in the sales process. This is a mistake.
Instead, carefully analyze the role each sales position has in the overall sales process. Both impact and influence on the final customer decision must be considered. This analysis then becomes the input to determining the right pay mix for each job.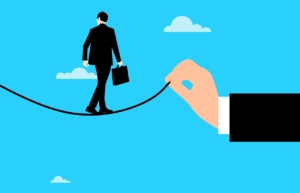 4) De-Risk Plan Design
In a high-risk business climate, it makes sense to reduce the risk and leverage in incentives. This means less upside and downside and less incremental payout per unit of incremental performance. You can achieve this by implementing:
Flatter payout curves, and
Lower maximum and minimum payouts. For example, adjust target payout ranges of between 50% and 200% to between 25% and 150%.
5) Set Fewer Goals
The WorldatWork's Compensation survey finds that organizations are simplifying their incentive plans. On average, organizations are using up to three performance measures. Those using just one performance measure increased by 71%. Other strategic performance metrics are also more in play, such as penetration of existing accounts, acquisition of new accounts, and building account relationships. Since the pandemic has made customer relationships more complex, the need for more frequent communication and feedback with customers is more important than ever before.
6) Automate Sales Compensation Processes
A surprising number of organizations still manually conduct Sales Performance Management (SPM), 32% according to the WorldatWork survey. Of course, the use of third-party SPM greatly enhances accuracy and is time saving. In addition, using third-party Customer Relationship Management (CRM) helps you to organize sales activities and communicate more easily with your sales team, a practice employed by 45% of survey respondents.
Sales Management in Tough Times
In today's challenging economic environment, sales managers who help their teams develop alternative ways to approach and build relationships with their customers and prospects will be more successful. Invest in training and mentoring programs to develop leadership skills, behavioral competencies, and organizational awareness.
About Lappley & Associates
Lappley & Associates is a management consulting firm advising manufacturers, service companies, utilities and non-profits about how to get the maximum return from their compensation programs and deliver on their organizations' strategic vision.
Services include: Reward Strategy Development; Executive Compensation; Incentive Compensation; Salesforce Compensation; Base Salary Structures; and Market Pricing.
Contact Us
To discuss your sales compensation concerns, contact Tim Weizer at tjweizer@gmail.com or (312) 479-6411 or Neil Lappley at nlappley@lappley.com or (847) 921-2812.
https://www.lappley.com/wp-content/uploads/2020/08/target-4343262_1280.jpg
1017
1280
Neil Lappley
https://www.lappley.com/wp-content/uploads/2016/07/Lappley.Logo_.F-300x68-300x68.png
Neil Lappley
2020-08-24 23:36:50
2020-08-24 23:52:24
Sales Compensation Review Time