What factors will your organization look at when determining 2021 salary budget increases and compensation plans? No doubt pay data will be part of your decision tree. But the volatile economy makes salary predictions challenging. To prove that point, forecasts from compensation surveys provided earlier in 2020 have shifted in recent months. That is why we advise companies to consider many more factors – both internal and external – when making their compensation plans.
We provided a roadmap outlining key actions to take in our September Compensation Alert. Since then and resulting from an extended pandemic, flexibility above all other factors has become priority one for employees, many of whom are working remotely and juggling care for children and parents. Health and financial wellness programs, telemedicine, education incentives and more personalized perks, such as a company library or Lifestyle Spending Account, are also growing in popularity.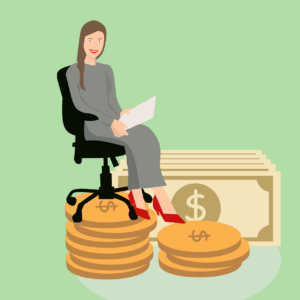 So, where do we go from here?
Creativity and purpose will be essential elements to compensation planning in 2021. In addition to studying salary and compensation trends, benchmarking competitors' total rewards strategies will be perhaps more important.
Here is our take on recent survey data and how employers can navigate the future to overcome financial pressures and motivate a world-class workforce for shared success:
Companies Reducing 2021 Salary Increase Budgets
According to the North American Compensation Planning Pulse Survey of 705 U.S. employers completed the week of September 21 by Willis Towers Watson, 35% have reduced their projected 2021 salary increase budgets from earlier estimates; 50% kept them intact. All non-executive employee groups are projected to receive salary increases averaging 2.6%, with executives getting slightly smaller increases averaging 2.5%. Willis Towers Watson's prior survey conducted from May to July had salary increases of 2.8%. And while 84% of employers will deliver pay increases, almost one in six employees will not receive any.
A second study fielded Oct. 4-31, the WorldatWork 2020-21 Salary Update Survey, reveals almost 40% of 694 respondents either have made or are considering making changes to their 2021 salary increase budgets. The survey showed a projected average salary increase for all employee groups of 2.8%, down slightly from June's forecast of 2.9%.
According to their press release, WorldatWork reports the projected 2021 salary increase budgets showed a slight 0.1 percentage-point drop since June, from 2.9% to 2.8%. Contributing to those declines was an increase in the number of organizations reporting zero or no salary budget increase.
Finally, Korn Ferry now reports about a third of companies are planning 2021 salary budget increases to 50% or fewer of their general employee population, three times the number of organizations reporting this finding last year. The projected increase in North America is expected to be 0.3% percentage points lower than 2020 or about 2.7% in 2021. Korn Ferry used survey data from its annual and periodic pulse surveys to provide these updated insights.
Our analysis: Organizations will plan salary increases that align with business conditions. Industries that are hurting will provide zero salary increases or allocate these selectively. Others doing well will be more generous. But all companies should set money aside to recognize top performers, those in critical roles, and high potential employees. After all, these employees are your most valuable assets and are most vulnerable to being lured away.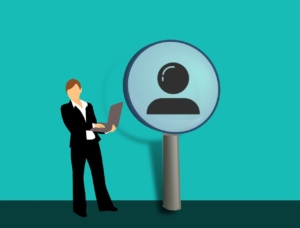 Non-Salary Rewards
Though many employees may not be receiving raises, they are increasingly being rewarded in other ways. For instance, WorldatWork reports significant increases in wellness and other employer-sponsored programs designed to promote a positive culture, recruit and develop talent, and retain valued workers. These perks range from telemedicine and counseling programs to tuition discounts, paying off college debt and caregiver leave.
Annual Incentive Programs
Many companies have adopted new business models based on how markets and their supply chain have been altered. Often, product mix, margins, investments, and growth expectations have changed. This requires them to change key performance measures used to determine incentive-based pay.
Setting 2021 performance targets, thresholds and performance ranges will not be easy. There will be questions about setting targets that may be lower than actual performance. Instead of setting specific targets, it may be appropriate for companies to use relative targets based on competitor or industry norms. Uncertainty may also lead to flatter payout curves. Or companies may bet on a rapid recovery and adopt steeper, more aggressive payout rules.
Summary
With more uncertainty ahead, now is the time to consider changes to your compensation strategies. We continue to believe that executives will not follow national market trends, but instead focus on doing what is economically feasible for future growth and sustainability based on local and regional developments. They will decide on what they want to invest in people rather than blindly following the market.
Contact Us
If you would like to discuss 2021 salary increases or other compensation-related topics, please contact Neil Lappley at (847) 921-2812 or nlappley@lappley.com. A discussion carries no charges and perhaps after you get to know me and my capabilities, when an assignment arises you will call me.
https://www.lappley.com/wp-content/uploads/2021/01/money-2897323_1280.png
1280
1280
Neil Lappley
https://www.lappley.com/wp-content/uploads/2016/07/Lappley.Logo_.F-300x68-300x68.png
Neil Lappley
2021-01-10 20:53:44
2021-01-10 21:18:22
Look Beyond Compensation Surveys to Reset Salaries