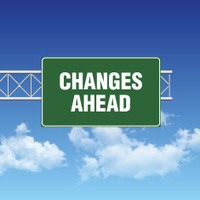 Last week businessman, Donald J. Trump was elected the 45th president of the United States. To many, the election's result was unprecedented and unpredictable. This month's Compensation Alert will summarize current writings on total rewards changes that may occur under the new administration.
Trump's issues on total rewards include a mix of pro-business positions and some novel approaches to policy changes.

Minimum Wage
Trump has said that the federal minimum wage should be raised to $10 per hour, but that "states should really call the shots." Changes to minimum wage laws appeared on the ballot in several states during this election, including approved increases in Arizona, Colorado, Maine and Washington state. It is conceivable that Trump could take action at the federal level as he has toyed with the idea.  Quite likely liberal-leaning states, such as California, will continue to push for a minimum wage increase, while states such as Georgia, Texas and Virginia will keep it at the federal minimum.
 FLSA Overtime Rules
Trump supports rolling back the new U.S. Department of Labor overtime regulations scheduled to take effect on December 1st.  At this point, most HR observers believe President Obama administration's overtime rules will proceed as planned. Although the president-elect has previously opposed the changes, he may not take immediate action to revert them. On the other hand, Congress may very well step in and propose its own changes.
 Federal Child-Care Support
Trump's plan to enhance child-care would allow working parents to deduct dependent care expenses on their income taxes at rates higher than the current deduction. His plan also would allow dependent care savings accounts and would incent employers to provide child care in the workplace.
Federal-Paid Leave Changes
Trump's child-care plan also includes six weeks of paid leave for new mothers. Note his proposal is silent pertaining to fathers.
The Affordable Care Act
Trump has called for substantial changes to the Affordable Care Act (ACA), and has openly campaigned to "repeal and replace Obamacare."  A recent survey of HR participants reported that this is the top policy concern to contributors. However, Trump has recently said that he is in favor of current provisions retaining children until age 26 and covering preexisting conditions. Congressional Republicans at the same time appear to favor repeal of the Cadillac tax, the expansion of HSAs, and a repeal of individual and employer mandates.
Contact Us
If you would like to discuss these changes further, please contact me at nlappley@lapppley.com or (847) 864-8979. And feel free to forward this email to anyone else who may be interested.
New Web Site 
We are pleased to announce the launch of a new web site. We encourage you to take a look at www.lappley.com.  Please provide feedback and pass it on to anyone you feel may be interested.
https://www.lappley.com/wp-content/uploads/2016/07/Lappley.Logo_.F-300x68-300x68.png
0
0
Neil Lappley
https://www.lappley.com/wp-content/uploads/2016/07/Lappley.Logo_.F-300x68-300x68.png
Neil Lappley
2016-11-29 13:50:05
2016-11-29 13:55:25
[NOV 2016 COMP ALERT] Total Rewards Changes Expected in Trump Administration