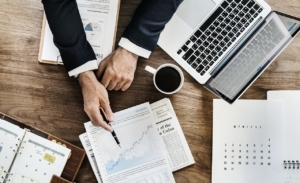 For the first time in four years, the national U.S. salary budget increase average is higher than 3%, nudging up slightly to 3.1% for 2018. This also is the first time when the actual salary increase has met the previous year's projection. Further, U.S. salary budgets are projected to reach 3.2% in 2019.
Capturing information from 19 countries and 5,499 survey submissions, the annual survey of rewards professionals by WorldatWork finds that variable pay programs, such as performance-based bonuses and other incentive plans, remain the most popular in the U.S.
The chart below shows actual and projected salary budget information for the U.S. broken down by employment category.

Why Aren't Salaries Rising?
So, with a national unemployment rate of 3.9%, new higher minimum wages in many municipalities, federal tax cut stimulus and rising corporate profits, why haven't we seen more robust wage growth? Hiring gains have been steady with an unprecedented run of 94 straight months. In fact, the U.S. labor market added 157,000 new jobs in July. May and June employment gains were revised upwards to 213,000 and 248,000, respectively. May's 3.8% unemployment rate was the lowest since 2000.
Yet, average earnings rose only 2.7% on a year-over-year basis.
There appears to be no easy answer to why salaries haven't tracked with inflation. Rather, it appears to be a combination of factors hindering employers' willingness to fund larger increases. We note, however, that from past experience employers typically take one to two years to adapt to upswings in the inflation rate.
Two Markets that Are Heating Up
Counter to overall salary trends, wages are rising rapidly in the recovering retail sector, however. Low unemployment has made hiring difficult in this segment of the economy, boosting wages. According to data gathered by job website Glassdoor, retail cashiers' wages in July grew by 5.4% to $28,145 from a year earlier. Consulting firm Korn Ferry, in a separate study, found nearly one-third of retail corporate executives received at least 100% of their targeted bonus, more than double the 15% reported during the same period last year.
In some areas of the country, such as Wisconsin, wage growth is outpacing national trends. In May, for example, the average private sector wage in Wisconsin increased 6.4% over the same period in 2017, according to the U.S. Bureau of Labor Statistics. In comparison, the country's wage change was 3.1% for the same timeframe.
Wages gains apparently are not a one-month phenomena, either. Wisconsin averaged a year-over-year increase of 5.7% in the first five months of 2018, compared to 2.7% for the U.S. The region also averaged an increase of 4.1% for both 2016 and 2017, outpacing U.S. wage growth both years.
What's Ahead
In the increasingly tight labor market, employers must closely monitor labor markets to remain competitive and deploy cost-effective reward strategies that effectively attract and engage talent. We encourage employers to review their compensation strategy statement for their competitive pay target, then determine if they are tracking at the targeted level of competitiveness.
Please contact me at (847) 921-2812 or nlappley@lappley.com if you would like to discuss further. Also, feel free to share this article with anyone who might be interested.
https://www.lappley.com/wp-content/uploads/2016/07/Lappley.Logo_.F-300x68-300x68.png
0
0
Neil Lappley
https://www.lappley.com/wp-content/uploads/2016/07/Lappley.Logo_.F-300x68-300x68.png
Neil Lappley
2018-08-23 21:30:38
2019-12-16 14:16:20
[Comp Alert August 2018] 2019 Salary Budget Increases