As we begin a new year, this eNewsletter Compensation Alert reflects on some of the 2015 compensation trends and makes some projections for the upcoming year. But before getting into a compensation-specific discussion, let me review some broader economic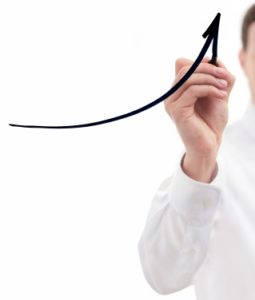 figures.
Unemployment
Unemployment is around 5.0 percent, down from 5.6 percent at the end of 2014. While current levels may be at or near full employment, somehow it does not feel like everyone who wants a job has one. In addition to the 7.9 million who are still unemployed, there are 6 million part-time workers who would prefer full time if it were available.
 Jobs Creation
The economy created roughly 2.5 million jobs in 2015. That is a 5 percent improvement over 2014, but a 20 percent drop from 3.1 million jobs created in 2013.
Labor Force Participation
The participation rate has been falling ever since the recession hit and continues to fall through the recovery. At the beginning of the recession, when the rate was around 66 percent, it has steadily dropped and is now approximately 62.5 percent. Surprisingly, the rate has been dropping even for the prime working age group, so the trend cannot be entirely explained by the simple demographics of baby-boomers moving into retirement.
Inflation
Most likely 2015 will have had its second consecutive year with sub-1 percent inflation. Continued drops in energy costs are almost entirely offsetting any nominal increases in other consumer price categories. However, the Federal Reserve has deemed the economy healthy enough to raise interest rates for the first time in nine years. A recent forecast by the Kiplinger organization predicts inflation to be above 2.0 percent in 2016.
2015 Results
Last year was more of the same from a base-pay standpoint. Average salary increase budgets averaged 3.0 percent, unchanged from 2014. Workers, like the Federal Reserve, are beating the drum to get wages to accelerate faster. However, five full years into the recovery, organizations have not had to do so. In addition, short-term incentive plan payouts have held steady in terms of average payouts. There has been an uptick in the use of bonus plans, in particular sign-on and retention bonuses. This may be a sign that the competitive labor market is heating up.
2016 Outlook
It appears that 2016 is shaping up to be another year of continued modest gains in compensation levels. When the pain associated with losing too many workers to competitors or the ability to find qualified applicants reaches a tipping point, wage growth will accelerate. Another factor, increase in inflation could also affect wage rates. However, neither is unlikely to happen this year. Look for modest salary growth in 2016, perhaps a one or two-tenths percentage increase in salary budgets over 2015.
There are fast-growing occupational areas such as  tech developers of software and systems software, data-base administrators, and cyber-security experts can be expected to command premium pay. Other fast growing fields in health care, transportation, and financial services will also demand attention. On the other hand, some jobs in decline, such as printing press operators, will not exert pressure on pay levels.
Organizations will likely continue to target key employees and high performers with above average pay adjustments and retention bonuses, while the bulk of the employee population will see more of the same this year. On the plus side, consumer prices will most like stay low. So despite modest increases in salary budgets, those increases are not being eaten by rising prices for goods and services.
Contact Us
Please contact me at nlappley@lappley.com or (847) 864-8979 to discuss compensation trends. Feel free also to forward this email to anyone who may be interested.
https://www.lappley.com/wp-content/uploads/2016/07/Lappley.Logo_.F-300x68-300x68.png
0
0
Neil Lappley
https://www.lappley.com/wp-content/uploads/2016/07/Lappley.Logo_.F-300x68-300x68.png
Neil Lappley
2016-01-15 21:27:13
2016-11-27 23:04:25
[JAN 2016 COMP ALERT] 2016 Compensation Outlook