The face of performance management is changing with organizations such as Microsoft, Deloitte, Accenture and General Electric streamlining their performance reviews, or even scrapping them. This trend comes from a growing perception that annual performance reviews might not be the best way to manage and improve performance in the workforce.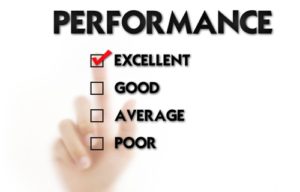 Perhaps the question isn't whether we should abandon performance reviews, but how can we make them better. Rather than treating it as a dreary exercise to comply with policy, we should think of how we, as leaders and HR professionals, can drive a culture of continuous feedback where every interaction can build commitment, engagement, and productivity.
Recent research shows that 77 percent of HR executives believe performance reviews don't accurately reflect employee performance; there is also not much evidence that performance reviews have a positive affect on business performance.
Yet, that same research also indicates that one should not be in too much of a rush to scrap performance reviews or ratings. Many organizations that completely do away with performance reviews see productivity decline. What's more, employees tend to rate their conversations with their managers lower in the absence of a formal performance rating.
Structure is Needed
I believe what this shows is that some of us resist structure when it's there, but crave it when it's absent. Although scrapping performance reviews frees both employees and managers from a process that can be viewed as an unproductive use of time, it also means that the business lacks a formal process for linking employees' goals and performance with the strategy of the business. It's hard to be fair and consistent, without a formal process.
Stepping back, performance management is about helping employees set career goals, correcting any performance issues, and ensuring that they have the tools to do their work. Even with the best intentions, much-need performance interventions may fall by the wayside if they are not anchored and documented.
Feedback Should be Ongoing

One answer that keeps coming up regarding the question of better performance management is that it should not be simply an annual process, but that it should allow for more frequent feedback. A recent PwC study showed 60 percent of survey respondents (and 72 percent of those under thirty) wanted feedback every week.
This makes absolute sense. Employees should be learning all the time and their managers should be providing ongoing feedback and reinforcing positive behavior to ensure that employee performance is aligned with strategy.
Below are a few ideas about how organizations can implement a more agile approach to performance management.
Set clear expectations: Have clear performance goals linked to the overall business strategy with objective metrics so that employees know what is expected of them.
Provide feedback more often: in addition to formal feedback sessions, encourage managers to have weekly or at least monthly check-ins with their teams.
Keep it simple: get rid of those long performance review sheets and focus on the most important questions and metrics.
Look forward rather than backward: rather than dwelling on past successes and failures, focus on what the employee can do to grow in his or her role and how the organization can support the person's ambitions and performance.
It takes considerable effort to build a high performance culture. We need to consider every interaction as an opportunity to influence employee's performance in a positive way to build achievement of desired results, commitment and engagement.

Contact Us
Please contact me at nlappley@lapppley.com or (847) 864-8979 to discuss any questions you may have from this eNewsletter.
https://www.lappley.com/wp-content/uploads/2016/07/Lappley.Logo_.F-300x68-300x68.png
0
0
Neil Lappley
https://www.lappley.com/wp-content/uploads/2016/07/Lappley.Logo_.F-300x68-300x68.png
Neil Lappley
2017-02-16 16:32:01
2017-02-17 17:37:26
[FEB 2017 COMP ALERT] Should Performance Reviews be Scrapped or Made Better