2023 Salary Increase Budgets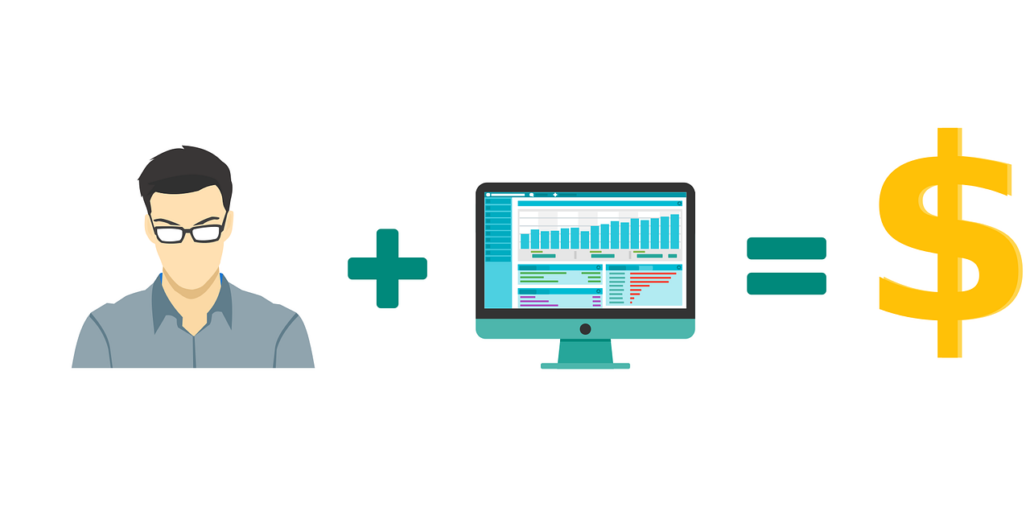 As budgeting for 2023 quickly approaches, compensation and human resource professionals must narrow in on their salary increase strategies for the coming year. Labor market conditions this year, including historic high inflation and unprecedented turnover, have had a dizzying impact on the cost of labor. Looking ahead to 2023, the threat of recession now looms. Projecting salary increase budgets for next year may seem like a daunting task, but an approach that rests on systematically analyzing what you know can help inform your talent strategies at a juncture point in the market.
Determining Your Salary Increase Budget
We believe that a process such as the following will aid your decision making. First, review compensation strategy competitive targets, based on geography, industry, business unit, function, and employees thought as in high demand and high potential positions. Second, assess current level of competitiveness for each group, including recently published spot surveys. Third, take the temperature of employees regarding pay, including competitiveness, internal equity, and their priorities.
Next, consult with business leaders and finance sharing information gathered so far and gain their assessment of current and anticipated business conditions, sketching out salary increase alternatives. Finally, develop a salary increase plan, including incentive and bonus alternatives that don't increase longer-term fixed costs while maintaining total competitiveness, and low-cost employee-paid benefits that are attractive to employees.
One final thought. Keep in mind that employers have historically lagged salary increases during high inflation times, catching up over one to three years. It happened in the 1980s and after the financial crisis earlier this century. Lastly, each organization is likely to form its own unique solution with alternative plans should company circumstances change.
2023 Salary Increase Survey Projections
Following are salary increase projection results provided by participants for several recently published compensation surveys. We suggest a note of caution, however, in interpreting results. Often it is necessary to dig into the reported projections to better understand the content of the numbers.
For instance, all projections include general/COLA and merit increases. Some survey participants, though, may also include promotion increases and sign-on, retention, and referral bonuses in their
submissions, while others don't.
The WorldatWork Salary Budget Survey 2022-2023 reported 2023 mean salary increase budgets of 4.1%, including general/COLA of 2.3%, merit 3.6%, and other 1.2%. Both nonexempt hourly nonunion and salaried are projected at 4.1%, while exempt salaried at 4.2%, and officer/executive was 4.1%. Salary structures are expected to increase 2.7%.
The percentage of participants using variable pay is to stay constant at 85%, while budgeting for 2023 is down from 2022 actual. Mean budgeting as percentage of payroll for nonexempt hourly nonunion is projected at 5.6% versus 6.4% paid in 2022, 6.5% for nonexempt salaried versus 7.3%, 13.3% for exempt salaried versus 14.3%, and 38.3% for executive/officer versus 42.7%.
Salary.com's 2022-2023 Salary Increase Survey reported that 2023 salaries will increase 4.0% across all employee categories. Forty-eight percent of survey participants are planning year-over-year salary increases.
Respondents to Payscale's 2022-2023 Salary Increase Survey report an average national planned base salary increase of 3.8% in 2023 up from 3.6% in 2022. Exactly half expect to increase their budgets for 2023 in response to competition for talent. Note planned increases in the Payscale survey include general/COLA, merit, and other increases.
Base salary increases in manufacturing, retail, energy & utilities are expected to be 3.8% to slightly higher, while technology (includes software), finance & insurance, and nonprofit will be in the 4.0% to 4.2% range. Engineering & science are reported the highest at 4.6%. Companies with less than 100 employees report anticipated increases of 3.6% while organizations with between 100 and 5,000 employees report planned increases of 3.9% to 4.1%. Further, Midwest states of Illinois, Indiana, Iowa, Minnesota, Ohio, and Wisconsin report slightly higher anticipated increases of 3.8% to 3.9%.
Twenty-five percent of participants report they budget separately for promotions. Of those, promotion increases are budgeted at 1.8% of payroll for 2023, up from 1.7% in 2022.
Willis Towers Watson reports 2023 overall salary increase budgets of 4.1% versus 4.0% actual in 2022. Sixty-four percent of recent survey participants are planning higher budgets for 2023.
The Economic Research Institute (ERI) recently updated its National Compensation Forecast for 2023. ERI projects salary increase budgets of 3.78%. Based on its analysis of economic trends, it believes its projections will continue to increase as 2023 comes closer. It further projects salary structure movement to be 2.98%.
Carlson Dettmann, a Cottingham & Butler Company, recently released the results of its Annual Wage Increase 2022/2023 Survey. In the survey, largely of upper Midwest organizations, participants of private companies projected 2023 budget increases of 4.0% for salaried employees and 3.8% for nonexempt. Additionally, respondents of public organizations projected increases of 3.5% for both salaried and nonexempt employees.
Contact Us
Determining 2023 compensation expenditures is a trade-off between employee expectations feeling the effects of inflation and their employer's success over the past several years and companies' reluctance to remain competitive in uncertain times and to add to fixed costs. Each organization is likely to form its own unique solution. Feel free to contact Neil Lappley at nlappley@lappley.com or (847) 921-2812 to discuss your company's approach.
https://www.lappley.com/wp-content/uploads/2016/07/Lappley.Logo_.F-300x68-300x68.png
0
0
Tracy Champagne
https://www.lappley.com/wp-content/uploads/2016/07/Lappley.Logo_.F-300x68-300x68.png
Tracy Champagne
2022-11-20 16:57:00
2022-12-02 19:09:18
2023 Salary Increase Budgets