Late last year, Congress passed and President Trump signed into law the Tax Cuts and Jobs Act (TCJA). The sweeping tax reform law reduces the marginal corporate tax rate at the federal level from 35 percent to 21 percent. This and other changes to tax law are boosting profits and will save businesses billions in taxes this year. So, how are they spending all that money?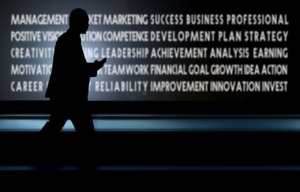 Most companies are reinvesting their tax savings in strategic ways that drive business performance. So far, shareholders are reaping the greatest rewards, according to an analysis by investor Paul Tudor Jones' Just Capital. Job creation is the second largest area for investment with 20 percent allocated. Jones' nonprofit is tracking spending by companies in the Russell 1000; 133 companies have announced their intentions to date.
In addition, a recent Ernst & Young (EY) survey finds most employers are either planning to or have already made changes to enhance compensation through bonuses, salary increases and other pay benefits. Seventy three percent of companies surveyed expect to accelerate mergers and acquisitions.
Considering these and other trends, now is a good time to revisit your business compensation strategy to take advantage of opportunities that effect employee pay. Before making any long-term decisions, however, let your company's business goals be your guide so that tax savings are invested where they will do the most good.
Making Tax Reform Pay
Tax cuts have contributed to growing optimism about the U.S. business outlook. And that optimism has translated into a strong economy.
Still, companies must be nimble to adapt to changes in the new tax law. Making the right strategic moves on where to invest tax savings requires thoughtful planning. Here are a few areas to consider:
1. Equal Pay – As more people keep a close eye on the pay gap, employers everywhere are working to eliminate wage discrimination based on sex, race, age, disability and other classes protected by federal laws. In this environment, they are evaluating how they can structure their compensation system so that it works for all employees. This means developing policies and compensation strategies that reward people performing well in the same jobs with similar work experiences, skills and education equally.
Yet, implementing changes means choosing a structure that pays internal employees fairly and is competitive externally. Consider using a portion of the tax break to identify any anomalies in your compensation structure. Then, develop solutions to pay disparity that can be implemented in phases over a reasonable time-period, as budget allows.
2. Shareholder Return – Shareholders who have invested in your organization expect a fair return. You can pass along tax savings to shareholders with an increase in dividends. This can take the form of a one-time payment or an increase in the quarterly rate. Another option: share buybacks.
3. Business Expansion – Companies who want to expand geographically, diversify product offerings or tap into new customers may choose to invest their tax savings in a merger or acquisition. With M&As, compensation programs must also be merged. Make sure your compensation strategy includes these important elements:
Competitive Pay Analysis – As the market for top talent gets tighter, attracting and retaining employees gets more challenging. This may be a good time to revisit the competitiveness goal defined in your organization's overall compensation strategy. Consider using the tax reduction to fill in pay gaps. Look at national, regional and local market trends. Increases may be either to the entire organization or to select segments where compensation has increased faster than overall market wages.
Base Salary – The annual salary measures ongoing job worth and ongoing job performance. Under the TCJA, the performance-based compensation exception to executives $1 million pay cap has been eliminated. Now, compensation for the CEO, CFO and the three other highest paid executives is capped at $1 million regardless of whether compensation is performance-based or not.
Annual Incentives or Bonus Plans – These reward executives for reaching annual milestones or other incentivized, short-term financial goals. Cash is still the dominate incentive for private companies. Be sure to set goals for profitability or revenue growth as key performance measures. In January hundreds of companies announced employee bonuses resulting from the tax reform law. Although the pace of these announcements has slowed, more and more companies are following the national bonus pay trend.
Long-Term Incentives – This incentive rewards executives who create long-term value, a win-win for all when strategic objectives are met. You will also want to specify the length of the performance period, eligibility requirements, incentive opportunities, performance measures, and the payout or holdback schedule.
Whether your business is small and closely held or ranks in the Fortune 500, the new tax law will have wide-ranging implications for your compensation plans in 2018 and beyond. Please contact me at (847) 921-2812 or nlappley@lappley.com if you would like to discuss further. Also, feel free to share this article with anyone who might be interested.
https://www.lappley.com/wp-content/uploads/2016/07/Lappley.Logo_.F-300x68-300x68.png
0
0
Neil Lappley
https://www.lappley.com/wp-content/uploads/2016/07/Lappley.Logo_.F-300x68-300x68.png
Neil Lappley
2018-06-06 17:41:50
2019-12-16 14:14:48
[Comp Alert May 2018] Tax Reform's Impact on Compensation