Last June in our Compensation Alert, we discussed how to develop a compensation strategy. As year-end compensation planning approaches for many companies, we think this topic is timely and worth revisiting with updates to address current trends.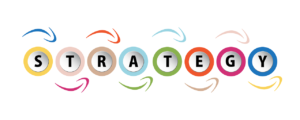 Compensation strategy is part of a company's human resource strategy and should be integrated with all other elements of human resource planning. A compensation strategy—a formal, written statement capturing the organization's views and approach to compensation—serves as a guide and touchstone when designing new HR programs or evaluating existing ones. In addition, a clear compensation strategy lays a foundation for communication transparency when giving employees the rationale behind pay and benefit decisions.
Compensation Strategy Planning Elements
Like every strategy guiding your business, your compensation strategy should align with your business priorities.
Here are six elements to guide you through the design process:
Gather Information: Obtain information and perspectives from your stakeholders, including directors, executives, managers, employees and customers. Take a close look at external and internal factors having a direct and indirect impact on your pay strategy. External factors include trends in supply and demand for talent, your relationships with your customers and challenges you are having in the current marketplace. Internal factors include your company's business culture, values and strategic initiatives, as well as the core competencies of your current and future employees.
Business Lifecycle: Consider your organization's business strategy and human resource strategy, as well as where your business may be in its lifecycle.

Inception Phase – At this stage cash is tight and organizational structures and systems are informal.
Growth Phase – Here cash is tied up in growth; often developing the HR infrastructure becomes critical during this stage.
Maturity Phase – Mature organizations have cash and organizational structures are in place.

Consider Demographics: Early career employees may need different incentives than those further along in their work lives. For instance, entry level employees may be willing to accept lower base wages in exchange for larger cash incentives or professional development opportunities. Employees nearing retirement may be willing to trade some amount of pay for greater medical and retirement benefits.
Benchmarking: Gather information on salaries and wages so you understand how your organization stacks up against competitors and where your pay is relative to market rates. This approach involves understanding an organization's relative positioning, but not necessarily blindly following. It also considers the economics of the business, so you can decide what's best for the organization.
Test Initial Strategy: Develop an initial strategy statement, then share it for feedback from stakeholders. When evaluating your compensation strategy, make sure it is equitable, fair, fiscally sound, legally compliant and provides a framework to effectively communicate with employees.
Revise as Needed: Once you have implemented your compensation strategy, monitor and evaluate its internal impact – pros and cons – making changes as warranted. In addition, adapt your strategy to changes in the external business environment while keeping its intrinsic value.
How Competitive Do You Need to Be?
Understanding competitiveness begins by defining the markets where your organization competes for talent and business. Does your company recruit talent on a local, regional, national or global basis? Gather relevant salary data so that you can adjust your compensation strategy based on geographic differences in pay. Some industries, occupations and job levels, too, may be more competitive than others.
Establishing a market competitiveness target is a key element of an organization's compensation strategy. Does your company plan to pay at, above or below market for the jobs in your portfolio? Based on your analysis, you'll need to decide if you want to lead, lag or match the market.
For example, if you are currently paying below market median, your reputation is solid, business is good, or talent is plentiful, you may want to continue that approach. But if you currently have great employees and recruit only the best, need skills in short supply, are in a less desirable geography or the cost of living is high, you may want to target above the market median. These and other considerations must be weighed when developing your salary structure.
What Should be Rewarded?
Your compensation strategy should be tailored to meet your organization's unique needs and circumstances. Most compensation strategies include:
Base salary has an important role in compensating employees as it establishes ongoing job worth and reflects employee performance. When deciding how wide to make salary ranges, make sure there is a clear purpose for each segment in the range. Also consider how you expect employees to move through the salary range as they advance in the organization.
Annual incentives are meant to reward annual performance. Once you determine who will participate in the incentive program and what the incentive opportunity will be, set performance measures and a feedback schedule so everyone is on track. Include financial and performance measures for both the operating company and supporting business units.
Long-term incentives, in contrast, are meant to reward a longer performance cycle and typically are part of an executive compensation program. The timeframe for these incentives is typically two-to-five years. Reward systems establish forward-looking performance conditions and include cash and equity.
What motivates employees can differ greatly, so use a mix of rewards.
In Summary
How your company spends its compensation dollars – often an employer's largest expense – deserves a strategic plan aligned with business goals. In today's rapidly changing employment environment, it's time to leverage the most important asset your organization has: its people.
Contact Us
Please contact me at nlappley@lapppley.com or (847) 864-8979 to discuss any comments or questions you may have about how to develop a compensation strategy. Feel free to forward this email to anyone else who may be interested.
https://www.lappley.com/wp-content/uploads/2016/07/Lappley.Logo_.F-300x68-300x68.png
0
0
Neil Lappley
https://www.lappley.com/wp-content/uploads/2016/07/Lappley.Logo_.F-300x68-300x68.png
Neil Lappley
2018-10-18 16:01:56
2019-12-16 14:17:15
[Comp Alert October 2018] How to Develop a Compensation Strategy